I hope you've had a wonderful week. Here in Atlanta the autumn weather has fully kicked in! Most the leaves have fallen off the trees and the mornings have gotten very chilly. Cute sweaters and jackets are a must this season. At J.crew you can definitely find both! Here are some of personal favorites for this season.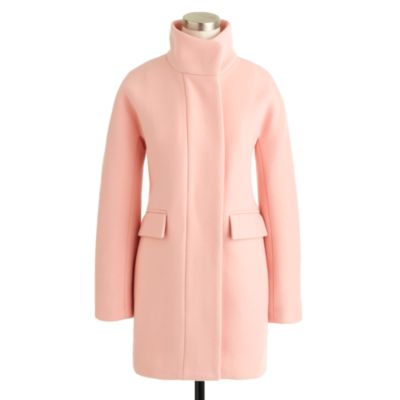 Since I started working at J.Crew I've learned how much work and creativity goes into each seasons clothing. For this holiday line at J.crew inspiration was taken from Scotland and Marrakech. Tom Mora, head of women's design, said that he designed this collection for the "well-traveled woman who collects unique pieces on her journeys."
And we cannot forget about bundling up our canine babies! Since my Henry and Heidi get cold easily, I strive to get them warm sweaters. Lucky for me I am marrying into a talented family! My future sister-in-law recently opened an adorable knitting line through Etsy called
Little Red Hen Knits
. She handmade these beautiful sweaters Henry and Heidi are wearing.
The sweaters are comfy enough to where neither of my dogs even notice they are wearing clothes. The material keeps them warm and is flexible enough to allow them to run around. The detailing in the sweater is exquisite and they even wash well! Head over to Little Red Hen to put in an order for your little baby.